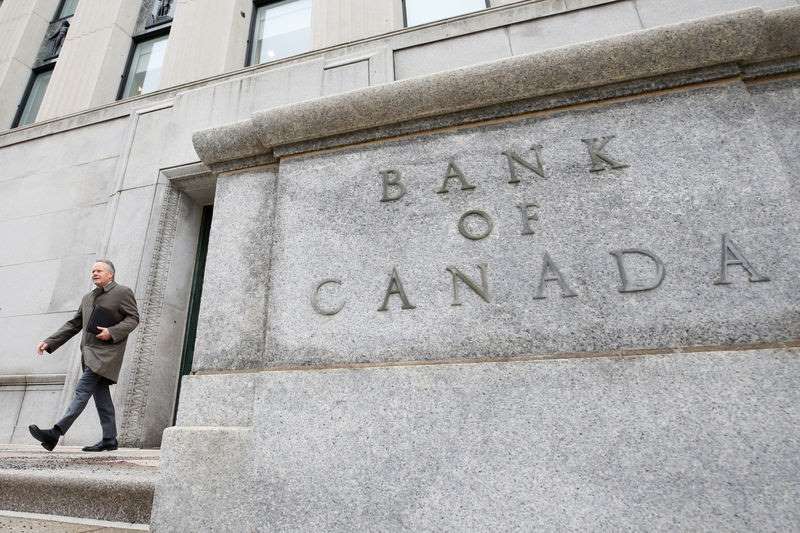 Canada's annual inflation rate remained above the central bank's target for the ninth straight month in October, data showed on Friday, but markets saw few signs the Bank of Canada would hike interest rates next month.
Statistics Canada said the annual inflation rate edged up to 2.4 percent from 2.2 percent in September. Analysts in a Reuters poll had forecast it would stay at 2.2 percent.
The central bank, which has consistently said inflation will move back down toward its 2 percent target by early 2019, is due to announce its next interest rate decision on Dec. 5.
Andrew Grantham, senior economist at CIBC Capital Markets, said lower prices for oil - one of Canada's main exports - would soon start pulling down inflation.
"We see nothing here to tip the Bank of Canada's hand towards a December hike," he said in a phone interview.
Market expectations of an interest rate hike on Dec. 5, as reflected in the overnight index swaps market, dipped to 23.20 percent from 23.40 percent. Earlier this month, that figure was above 30 percent. [BOCWATCH]
Two of the three central bank's three core inflation measures posted gains while CPI common, which the bank says is the best gauge of the economy's underperformance, was unchanged at 1.9 percent.
"I think we're going to see the headline number drop pretty heavily below 2 percent in the November reading," said Doug Porter, chief economist at BMO Capital Markets.
The Bank of Canada has hiked rates five times since July 2017, and says more increases will be needed. Rates are rising at "exactly" the right pace, Governor Stephen Poloz said on Nov. 5.
Prices for travel tours rose 3.0 percent from October 2017 compared with a 4.4 percent year-over-year decline in September. Passenger vehicle prices rose by 1.7 percent compared with a year earlier on lower rebates and a greater variety of models.
The Canadian dollar extended its decline on the data, touching C$1.3244 to the U.S. dollar, or 75.51 U.S. cents.
Separately, Statscan said the value of retail trade rose by 0.2 percent in September from August, in part due to higher sales at food stores. Stripping out the effect of price changes, volumes increased by 0.5 percent.
"I think it's a bit of a pleasant surprise. It's nice to see the volumes coming up, a good way to end the quarter," said Brian DePratto, a senior economist at TD Bank.
Provided by: David Ljunggren with Reuters